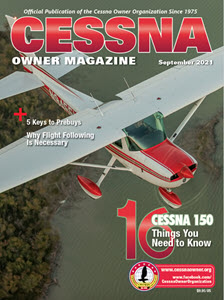 Categories: Aviation
Magazine-Agent.com Sales Rank: 587
Website: Cessna Owner
Customer Service Number:
Cessna Owner,the
Cessna Owner Magazine is the official magazine of the Cessna Owner Organization, which has been serving Cessna owners since 1975. The magazine is one of many valuable benefits available to members of the organization. Cessna Owner is dedicated to owners of Cessna aircrafts and their quest for information on specific models, training, modifications, and up-to-date news concerning both specific aircraft and aviation in general.