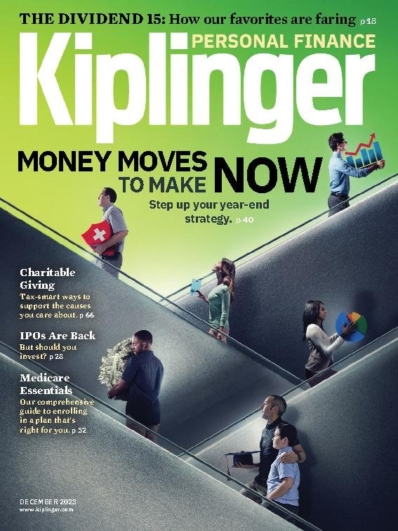 Kiplinger's Personal Finance Magazine
Kiplinger's Personal Finance magazine is a pioneer in personal finance journalism. Founded in 1947, this magazine lends a hand to more than one million subscribers a month. Issue after issue, Kiplinger's shows readers how to manage their money better, get ahead on their careers, buy insurance and minimize taxes.



Kiplinger's is a personal finance source - for advice on savings & investments, taxes & money management. Written to help you do a better job of managing your personal and family financial affairs and to help you get more for your money. You get ideas on saving, investing, cutting taxes, making major purchases, advancing your career, buying a home, paying for education, health care and travel, plus much, much more.