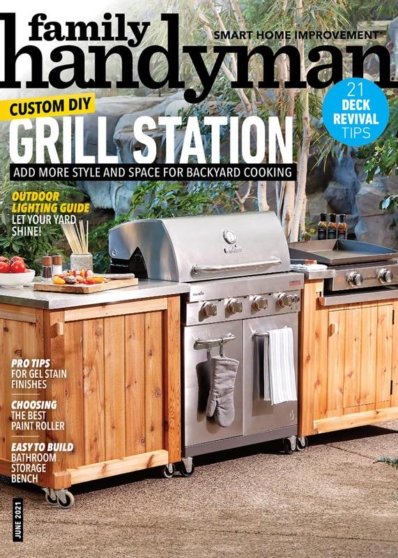 Family Handyman Magazine
Tackle Home Improvement Like a Pro! The Family Handyman magazine is your guide to guarantee success with step-by-step instructions and how-to photos, plus save time and money with handy hints, workshop tips and new product reviews. Get the confidence to take on DIY projects & repairs with our easy-to-follow directions, illustrations and photos guiding you every step of the way.



Each issue of The Family Handyman is filled with in-depth plans for a wide variety of projects including projects and repairs for carpentry, storage, electricity, bathroom and kitchen remodels, vehicles, garages, plumbing, heating, appliances, landscaping and more! Get the job done right with expert tips and work like a pro in no time!