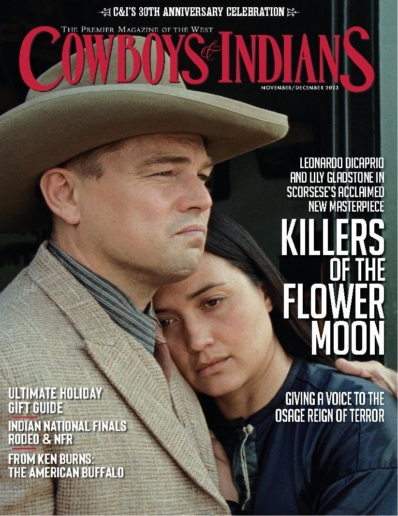 Cowboys & Indians Magazine
Cowboys and Indians magazine celebrates the life and style of the real West. This is an extraordinary magazine that combines the luxury of the Western lifestyle with the latest in Western and American Indian art, interiors, fashion, and jewelry. Each issue brings its readers the latest in Western culture with stunning pictures, design tips, and a sensibility that was forged on the trails and homesteads of the American frontier.




Cowboys and Indians is the go-to guide for the news and trends of the real West you want but can't get elsewhere.