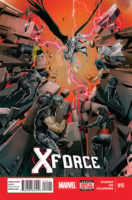 Almost every sovereign state in the Marvel Universe makes use of sanctioned superhumans to protect national interests and pursue a covert agenda. The United States has the Secret Avengers. The United Kingdom has MI13. And mutantkind has X-FORCE. In th...
Read More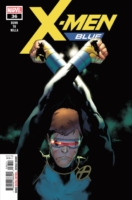 THE ORIGINALS! Join MARVEL GIRL, CYCLOPS, BEAST, ICEMAN and ANGEL as they reclaim the title of X-MEN. After the world-shaking events of IVX, the original five X-Men are here to bring mutant criminals to justice and restore a heroic sheen to their t...
Read More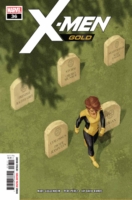 Xavier's dream comes full circle as KITTY PRYDE takes the reins and assembles a squad of the most iconic X-Men to fight at her side. STORM. COLOSSUS. NIGHTCRAWLER. OLD MAN LOGAN. PRESTIGE. They are X-MEN GOLD! And they're on a mission to be Earth's fi...
Read More